Bid, Performance & Payment Bond Experts
The BOND CONNECTION is a surety agency/brokerage representing the entire construction industry. General contractors, suppliers & subcontractors, large & small and of all trades all benefit by superior access, service, knowledge and rates from the numerous multi-national US Treasury-listed and Best A+++++ rated corporate surety bond and insurance companies it has close relationships with.
The BOND CONNECTION is a strategic, productive and informative management resource tool for any construction contracting organization. It's direct "in-house" bond execution capabilities is a must for any contracting construction company desirous of maximizing it's revenue generating abilities.
The primary goal of this website is to assist the construction industry, specifically in regard to contract surety bonds. The content herein is both factional, informative and compiled to assist a construction contractor's planning, development, continuing education and overall revenue/profit objectives utilizing contract bid, performance & payments bonds.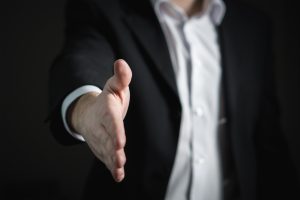 As it's CEO, Blake A Pfister has been serving California, Arizona & Nevada contractor's construction surety bid, performance & payment bond needs since 1985. Originally trained as a Construction Contractor's Surety Bond Underwriter, Blake rose to Regional & Home Office underwriting positions before opening THE BOND CONNECTION in 1993.THE BOND CONNECTION is a member of NASBP, the National Association of Surety Bond Producers and the founding manager of the Corporate Surety Professionals, a global group of Surety Bond Professionals.
California Agent/Broker License Number 0707455 (Click to view)
Nevada Non Resident Producer License Number 502620
Arizona Casualty Producer License Number 873170
Office Hours: M-F 8 to 5 PM (PST)
Phone:800.298.4826
24/7/365 Toll-Free Fax Line: 800.266.3770
Email:bondconnection@bondconnection.com
International Voice: 949.248.1543
International Fax Lines: 949.248.2302
PO Box 4164, Dana Point, CA. 92629-9164
Physical Address: 27201 Puerta Real, Suite 300, Mission Viejo, CA 92691
(Overnight Mail should be addressed to Physical address)
The BOND CONNECTION does not sell or otherwise transfer any of its database information to other entities which will market to you. All information furnished by you to The BOND CONNECTION is held in the strictest of confidence.
The BOND CONNECTION shall not be liable for any damages resulting from the use or misuse of content contained on its site.